Business and Commerce (2018)
Mikisew Cree First Nation, Alberta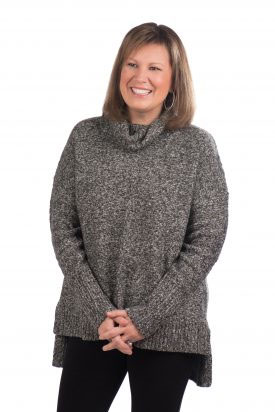 "I was simply taught from a young age that I am no less than anyone else, and with positive thinking and dreaming big, anything is possible!"

Nicole Bourque-Bouchier is a business leader, philanthropist, and an advocate for Indigenous women's economic empowerment. As co-owner and Chief Executive Officer of The Bouchier Group, one of Alberta's largest Indigenous-owned companies, she is one of the most influential women in Canada. In 2015, she was named one of Canada's Top 100 Most Powerful Women.
Since 2004, Nicole has grown the business from just 35 employees and 20 pieces of equipment to its current size of more than 1000 employees and more than four hundred pieces of equipment. Her success is a signal to young Indigenous women, that with hard work and dedication, you can achieve anything.
Nicole exemplifies Indigenous reciprocity through the more than $3 million that she has contributed through both The Bouchier Group and personally to local organizations, initiatives, and Indigenous communities in the Fort McMurray region. Despite economic downturn, Nicole has always maintained that if Bouchier's doors are still open, she has a social responsibility to give back.
Not only does Nicole empower other women through her example as a woman with the top job in a male-dominated field, she is also actively engaged in elevating other Indigenous women. In 2013, Nicole spearheaded an ad series called Paving Pathways to Success, Applauding Aboriginal Women in Business, where eight local women were recognized for adding value and awareness to Indigenous women's economic security in the region.