MORE THAN JUST A LABOUR FORCE: A STRATEGIC PARTNER
We want our clients to be better by working with us. Transparency and fostering and maintaining strong business principles and relationships are a priority.
We bring everything to the table that you need in a good neighbour partnership. We're local—making us highly connected and responsive—we care, and we have exceptional knowledge, experience, partnerships, talent and commitment to the community.
Project Know-How, Technical Expertise
Bouchier has the experience, expertise, equipment and resources to effectively and efficiently design, engineer, execute, manage and maintain projects from start to finish—and beyond. Our workforce has the expertise and on-the-ground experience to be extremely proficient and proactive by recognizing the potential of challenges to occur before they happen and/or work through them to quickly supply solutions that mitigate risk and/or loss.
Bouchier has a holistic understanding—rooted in experience—of what really matters, why it matters and how to make it happen.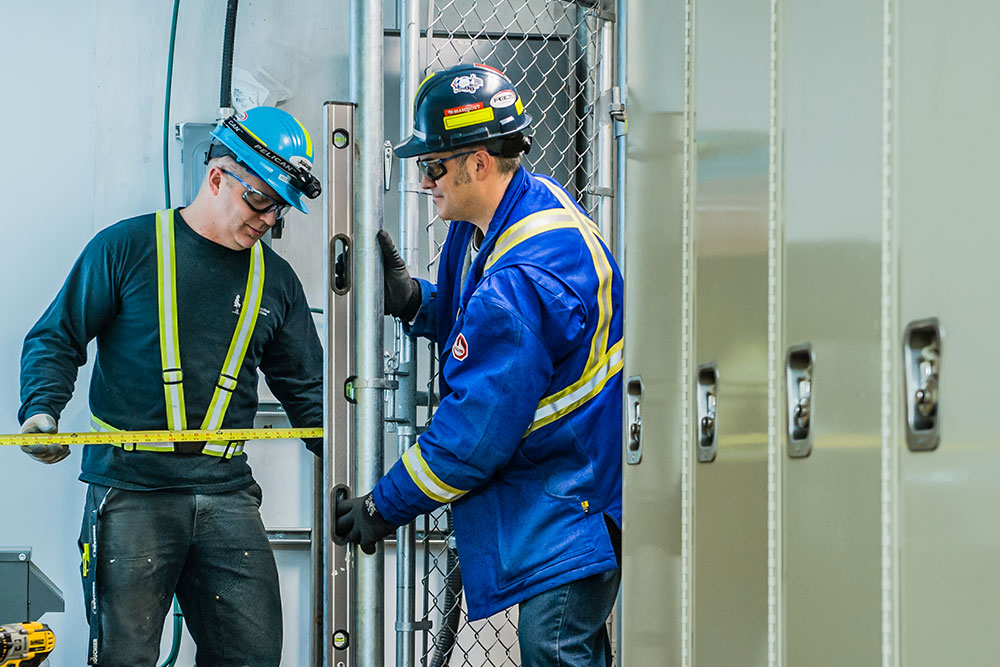 Our Values
Ease, Efficiency and Affordability of Service
By offering integrated site services and teams all under one roof, Bouchier can effectively and efficiently provide all project construction, maintenance, and EPC needs instead of having to resource and multiple companies and/or sub-contractors. Along with our network and relationships, Bouchier's superior technical knowledge of materials enables Bouchier to offer cost economies and provide resources very quickly.
Customized Approach, Innovative Solutions
By offering a wide of services and teams all under one roof, Bouchier is able to uniquely provide custom-built, innovative solutions focused on our clients individual needs at competitive prices. Bouchier understands the changing industry and how adopting new approaches and technologies results in being more adaptive, innovative and efficient.
Strategic Partnerships & Cultivated Network
Over our decades of business practice, Bouchier has built long-term trust with clients, employees, the community, and our vast network of suppliers and vendors. As a result, we are honored to have multiple repeat contract clients, long-standing employees and teams that have worked together for years and also have a significant sense of pride and ownership in the company.