WE CARE. WE INSPIRE. WE DELIVER.
Launched in 1998 with nothing more than a used Caterpillar bulldozer and a passionate entrepreneurial spirit, Bouchier has grown and expanded its workforce and service offerings to become one of the largest and most respected Indigenous-owned and operated service companies.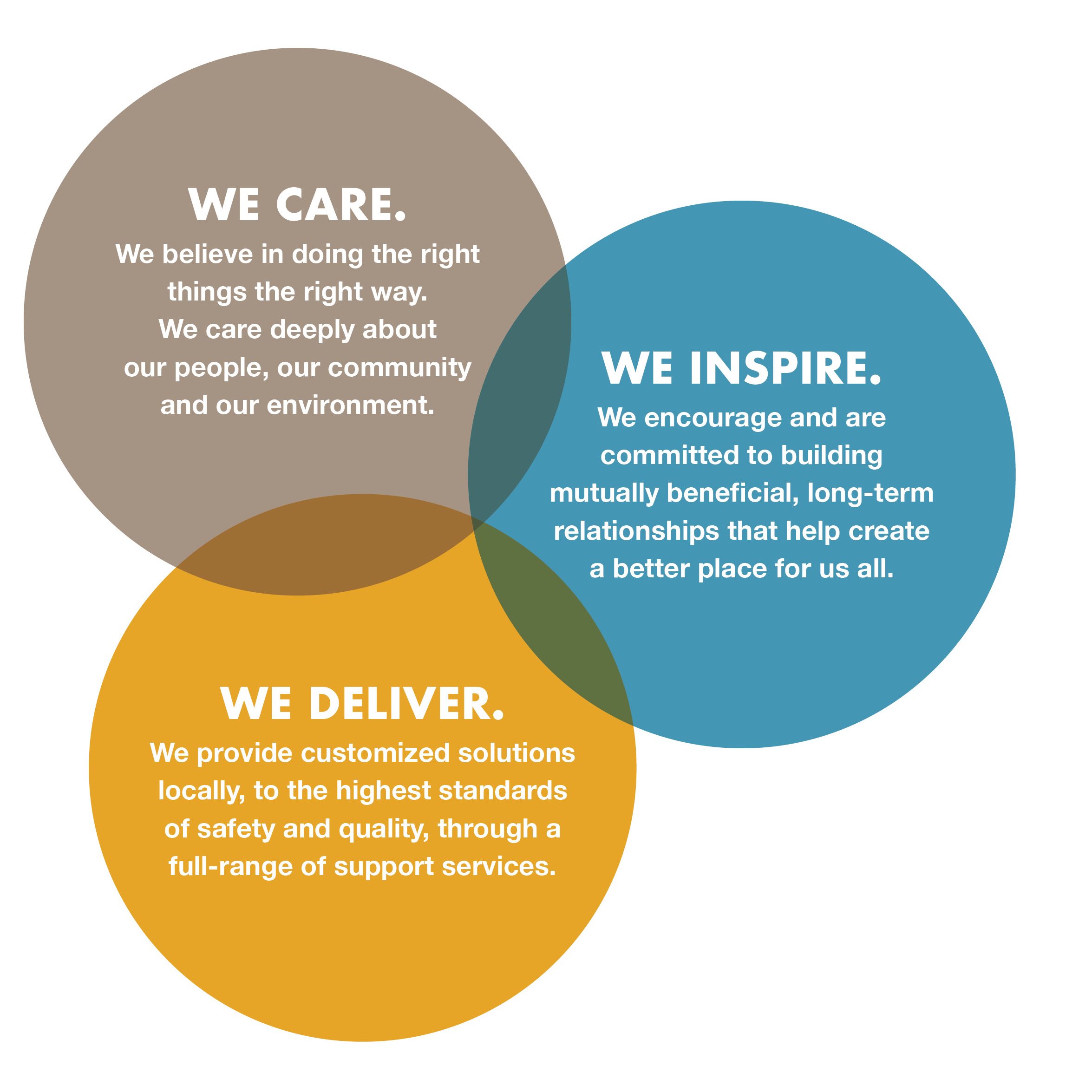 VISION & MISSION
To be Canada's leading 100% Indigenous owned organization, setting benchmarks for others to learn and grow. Our business success allows us to create opportunities for Indigenous people to achieve their full potential and shared prosperity. Together with our clients/partners, we make a powerful and positive impact in the world.
We believe in the importance of always being a good neighbour. We are a quality partner, returning added-value to our clients and ease of service with our integrated turn-key approach.
Our Values
We believe in doing the right things in the right way. We care deeply about our people, our community and our environment.
We encourage and are committed to building mutually beneficial, long-term relationships that help create a better place for us all.
We provide customized solutions, to the highest standards of safety and quality, through a full range of support services. Our capabilities are supported and enhanced by access to global experience, expertise and resources.